A year before buying our American Farmhouse, ca. 1900, we put an offer on another farm.
.
Tiny house, small barn, a bit of woodland, and pastures. Pastures were dominate, strong enough to make me look up the derivation. Depth of description was surprising to she-who-had-always-lived-in-subdivisions. Pasture, in the archaic form, Food & Nourishment.
.
Epiphany taken, that moment, in the 7" thick Websters Dictionary.
.
Pastures are not empty land.
.
Pastures are the gift of sustenance from Providence.
.
Empty?
.
Crops, livestock, and more.
.
As local bumper stickers proclaim, No Farms No Food.
.
This could go in a lot of directions.
.
Delicious, yes?
.
Direction on this Thanksgiving Day, turkey ironstone, below.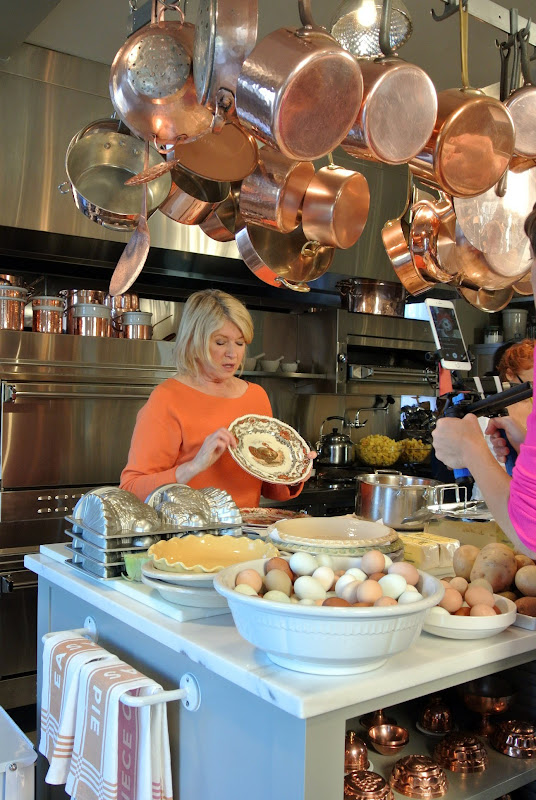 How did I miss the heart-on-their-sleeve message? Turkey plates, platters, bowls, kitsch, right?
.
Before almost purchasing Pasture Farm, I had named it, I had the good fortune to work amongst heirloom turkeys, below. From virgin pasture, below, I had been asked to design/build a 'historic' walled orchard. It was my orchard to site, size, integrate into 100's of acres, with historic home & barns. Game on.
.
Back to the heirloom turkeys. While designing the new 'historic' orchard on site, sitting in my folding chair, drawing on the folding table, heirloom turkeys looked me straight in the eye and meandered all around. First takeaway from heirloom turkeys is their stunning color package. As if Monet had spring time fun after lunch with good wine, and new tubes of bright paints. Next, were their feathers. Rather, what they did with every feather upon their bodies. Their feathers would ruffle outward concavely, almost 1/2" space between each, and vibrate. Vibrations intense, creating a sound amongst their feathers. Of course I was charmed. By heirloom turkeys! I also knew those turkeys were meant for several Thanksgiving Day tables.
As much as I enjoy seeing the historic orchard, now built, above, I enjoyed those hours, working amongst the heirloom turkeys in a pasture, as a life delight.
.
I got the memo, Providence sustains us, gives us all we need, but we must take it.
.
Taking it, our gift from Providence, isn't work, it's pleasure.
.
The turkey dishes are not kitsch.
.
Turkey dishes are a prayer of thanksgiving.
Before any epiphanies about pastures & turkey dishes, I had purchased this platter, below, for a song.
Thought it was amusing, and would be fun on the Thanksgiving Day table.
.
Life is rich, it is I, now, in thanksgiving to Providence, for all provided, and what the turkey dishes have been saying since their own inception. Whether I understood or not. The old patterns of turkey dishes are the bible, in pictorial form. Taking from pastures we can build a home from strong woods lasting centuries, put food on the table, weave cloth to wear, understand the stories about people in the bible, and absorb onto our skin biome/intestinal biome, organisms separate from us, but without which, we die.
.
God almighty first created a garden. Indeed.
Before the bible was written, it was planted, on the Pasture of Earth.
.
Today's turkey & dressing will be served on my platter.
.
Living generations off farm land, it is normal to grow up thinking industrialized farming is normal and those who do the farming, menial. Grocery stores are expected to be overstuffed with delights from across the globe, all seasons, rain/shine.
.
Getting heirloom chickens, first livestock of my life, almost 4 years ago, I went from amusement in my garden and gardening, into stewardship.
.
Stewardship, depth/breadth beyond measure, compared to amusement.
Eating out recently, this painting, above, was in the foyer.
.
Not just a goat.
.
A goat looking at me, saying, "Be a good steward to livestock & Earth, it is the only way you will survive."
.
Amusement vs. Stewardship
.
Garden & Be Well, XO Tara
.
Top pic, Martha Stewart, from here slideshow,
here
. 2nd pic from jobsite, 3rd/4th pics from my pantry.